Today is forecast to be
nearly the same

temperature as yesterday. Mainly cloudy and windy with afternoon snow.
Today
Windy with snow developing. High near 0C. Winds NW at 30 to 50 km/h. Chance of snow 80%. Snow accumulations less than 2cm. Winds could occasionally gust over 65 km/h.
Tomorrow
Cloudy with snow showers developing during the afternoon. High around 0C. Winds WNW at 15 to 30 km/h. Chance of snow 40%.
Astra Luxury Alpine Ski Accommodation at Falls Creek
Luxury designed to give you the ultimate in ski holidays.
To make the most of their snow adventure most guests look for a great location on the mountain and quality accommodation in Falls Creek – but why stop there?
In addition to our Falls Creek luxury accommodation, you can also refresh your body from a big day in the snow in the sparkling pool, spa & sauna or treat the soul to in-house massage and yoga. Dress for dinner & enjoy a drink with other guests. Savour award winning fine cuisine – all with Astra's exceptional standards of service delivered by the welcoming Astra family.
Book today for great rates on superb ski rooms in Falls Creek.
Finding affordable accommodation in Falls Creek doesn't mean you need to compromise on quality or amenities. Astra offers well appointed falls creek rooms at affordable prices all year round.
Accolades
Astra is the first ski lodge to win an Australian design award.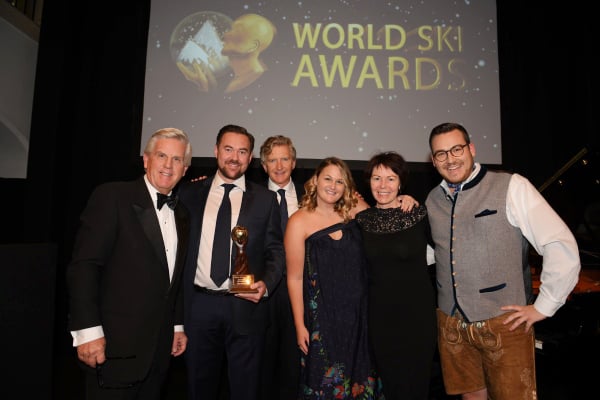 2015 Eat Drink Design Awards Finalist
2012, 2011, 2010, 2009, 2008 & 2007 Finalist
Australia's Best Ski Resort World Travel Awards

2009 & 2008 Best Bar
Daily Telegraph Skiwatch Awards

2008 Best Restaurant
Daily Telegraph Skiwatch Awards

2008 Finalist
Restaurant & Catering Awards Victoria

2007 Best Bar (Overall)
Alpine Style Awards

2007 & 2005 Best Bar (Overall)
Alpine Style Awards

2006 Best Alpine Accommodation
Alpine Business & Tourism Awards

2004 Best Restaurant (Overall)
Alpine Style Awards
Sign up for exclusive promotional rates and all the latest news from Astra.